Your kids are the loves of your life, so why not shower them with Valentine's Day gifts! This list of Valentines Day gift for kids will be a true win for any parent. It was made for any parent who has kids they want to shower with lots of love!
The 14 Best Valentines Day Gifts for Kids
1. When An Elephant Falls In Love. This is the cutest book for kids! Its a heart warming story that you'll have a blast having them read or you read to them.
2. Miniature Mailbox for Kids. This could double as a gift and what they bring to school to get all of their Valentine's Day! Knocking two things out with one swing 😉 Good work!
3. Emoji Heart Stickers. What kid doesn't love stickers? And these days, it's all about the emoji's. I still don't get it, but apparently my kids are totally on trend.
4. Clear slime with tiny heart confetti. Slime is also on trend, and if you are able to forgo the thought of getting slime all over your house, this would be a great gift!
5. Whoopi Cushion that says "Love Stinks!" I know what you are smelling (kidding). Your kids would be sure to get a laugh out of this!
6. Personalized Snow Globe. While Christmas is over, in some places, it's still snowing. This would almost be like an heirloom!
7. Scented Erasers. Yes, just like back in the day there were scented markers, there are now scented erasers (as well as scented t-shirts). Your kids will love it!
8. Design Your Own Headphones. Being able to decorate your own headphones? Your kids will be out of their minds!
9. Heart Rain Boots. Every girl will love heart rain boots! Especially, when April showers starting trying to bring in May flowers - this will be a great present that keeps giving in the months to come!
10. Heart Pajamas. Every kid needs a pair of heart pajamas to snuggle up with their mom and dad! This is a cute set!
11. Super Hero Lollipop Kit. For your little boys, they will absolutely love making this and handing them out to their best friends!
12. Heart Glasses. These are adorable for capturing Valentine's Day photos with your littles!
13. Custom Crayons. Your kids may not even want to color with them because they would be so cute for decor!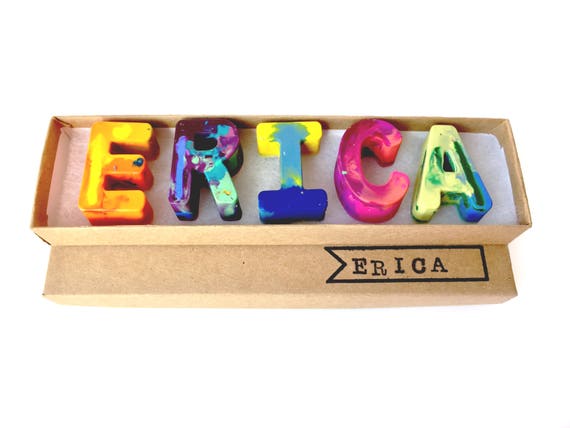 14. Personalized Books. Every kid wants to see themselves in a book, this would also double as a cute heirloom! Other Cute Valentine's Day Gifts for Children and Littles
Here are some other ideas that you can gift your children for Valentine's Day as well that might not have made my top 14 list above as well:

I hope this post on Valentines Day gifts for kids gives you some ideas on what to give your little loves this Valentine's Day! If you are also preparing for your children's school and daycare party, check out this post on some Valentine's Day Ideas for the classroom!
Other Posts You Might Like