Are you gifting this season for a family that is planning on going to Disney World or on a Disney Cruise? I've rounded up a few ideas on what to gift a family with kids that are Florida bound to the most magical place in the world for a kid!
Are you shopping for gifts for someone going to Disney World or going on a Disney Cruise? Below are some awesome ideas on gifts to get that special person who is lucky enough to meet Mickey Mouse!
Disney Bound Travel Accessories and Gadgets
Slinky Dog. Slinky Dog ride is one of the newer rides at Disney World. This would be a great toy for kids to play with to have an appreciation for the ride before they get there!
Sale
Disney Luggage. If your kids are old enough and responsible enough to carry luggage, this would be a cute tourister bag for them to carry with them!
Bestseller No. 1
American Tourister Kids' Disney Hardside Upright Luggage, Princess 2, 16"
16" KIDS UPRIGHT LUGGAGE maximizes packing power and meets carry on size restrictions for those traveling domestically and looking to stay light
PACKING Dimensions: 15.75" x 12.6" x 8.27", OVERALL Dimensions: 18.11" x 13.18" x 8.85", Weight: 4.3 pounds
10 YEAR LIMITED WARRANTY: American Tourister products are rigorously tested to ensure our products meet stringent standards; This set comes with a 10 year warranty against defects in materials and workmanship
Sale
Bestseller No. 2
Bestseller No. 3
American Tourister Kids' Disney Softside Upright Luggage, Pink, 18"
18 inches KIDS UPRIGHT Luggage maximizes Packing power and meets carry on size restrictions for those traveling domestically and looking to stay light
Packing Dimensions: 18.0" x 12.0" x 7.0", Overall Dimensions: 19.48" x 13.18" x 7.87", Weight: 3.86 pounds
10 Year Limited Warranty: American Tourister products are rigorously tested to ensure our products meet stringent standards; This set comes with a 10 Year Warranty against defects in materials and workmanship
Art Travel Easel. Seriously, isn't this the cutest little easel? This will keep your kids entertained on the plane or in the car!
Travel Kit for Kids. This is a travel kit that includes a ton of things kids can do!
Sale
Lusso Gear Kids Travel Tray for Toddler Car Seat, Travel Tray for Kids Car Seat, Lap Tray for Airplane, Kids Travel Desk Essential Accessories, Carseat Table Tray for Kids Road Trip Activities (Black)
Travel Tray for Kids Car Seat: Entertain your kids and keep their toys organized with this baby and toddler travel tray. The dry erase top of this travel tray is large and can be used as a surface for snacks or other activities when traveling.
Kid Safe Materials: Crafted from Oxford cloth and kid-safe plastic, our kids travel tray for car seat is sturdy enough for years of use in the car, airplane, train, or bus. This car seat tray features a safety strap, mesh pockets, tablet stand, and cup holder.
No-Drop Table Holder: Compatible with various devices, we designed the tablet holder to be secure and stable when travelling with restless kids. The no-drop holder on this carseat tray means less need for adjusting the tablet during long trips.
Disney Bound Kids Gift Ideas for In Park Usage
Below are some other great ideas for gifts that can be used in the park!
Autograph Pillow and Fabric Sharpie. I would get these especially if kids are going on a Disney cruise. This will be a memory of a lifetime that they could also sleep on!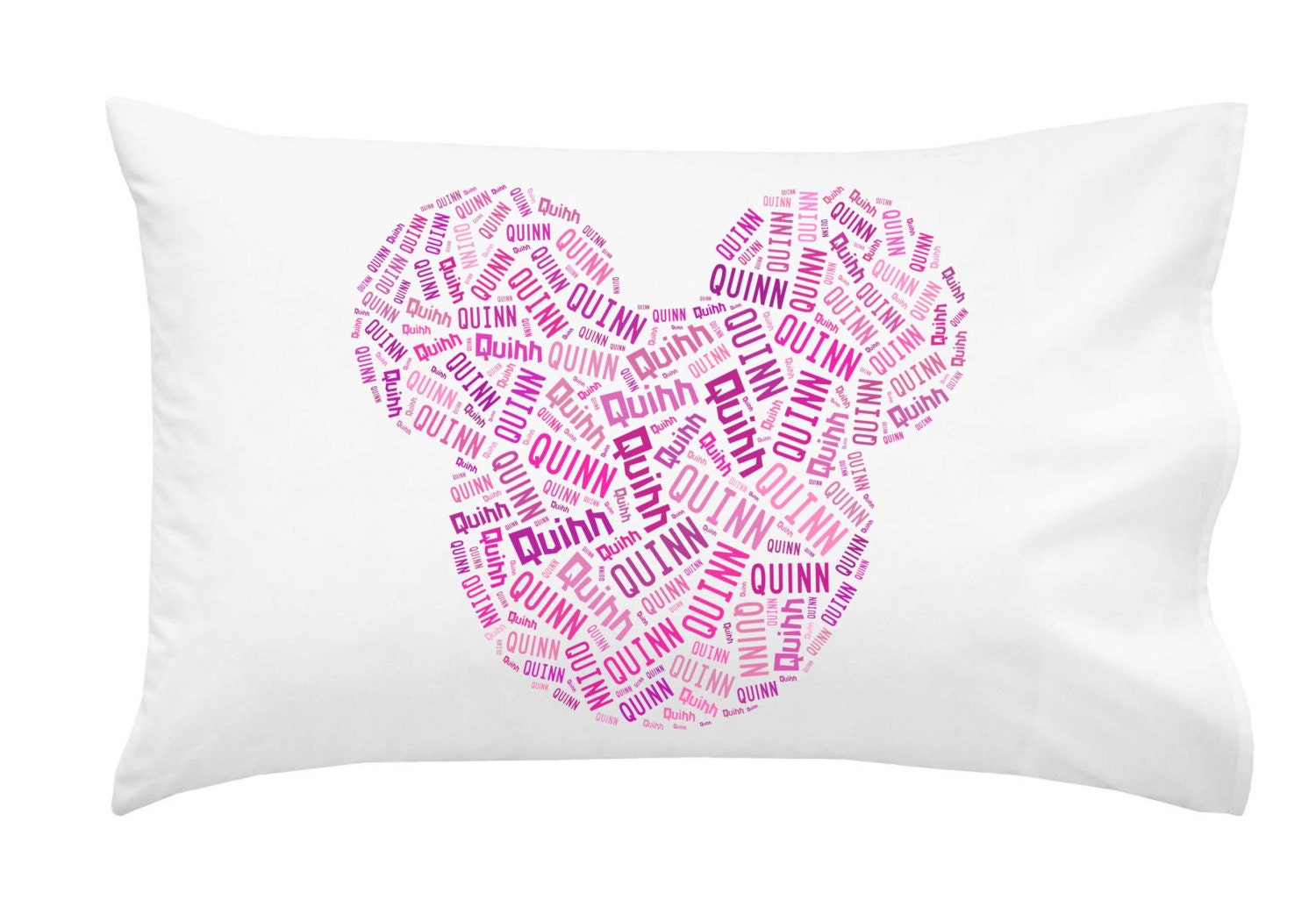 Autograph Books. In lieu of a pillow, your kids can also carry an autograph book to get signed, especially during character meals!
Headbands for Disney Ears. You will regret not bringing your own custom ears! I would find some cute ones to gift that shows the kids personalities.
Sale
Bestseller No. 1
Picoway Mouse Ears Solid Black & Red Bow Headband Set of 20
GREAT VALUE: Come with 20 pcs Mouse Ears Headbands in 2 style (10 ears blackfor boys and 10 ears with Red bow for girls )The set of 20 Mouse ears party supplies are the must-have items for anyone who wants to have themed party. These headbands will amuse kids and adults.
MATERIAL:Made of soft, felt-like fabric while the ears have a cute red dotted bow. With the size of 8.7 x 7.1 x 0.6 inches, this mouse ears headband fits for adults' head as well as toddlers
Favorite KIT:- this mouse ears is always a children's favorite and has been a children's favorite for generations, let your kids be a part of the fun with these great Mouse ears .The headband will be a super cute favorite kit for your guests. You'll surely have an unforgettable party.
Sale
Bestseller No. 2
FANYITY Mickey Ears, 2 Pcs Minnie Costume Ears Headbands Hair Band for Party
【PERFECT DESIGN AND FASHIONABLE】Our mouse ears headband workmanship and 100% quality assurance, better quality than the market, comfortable fabric
【MATERIAL】Mouse Headband Sized to Fit Most Kids and Adults, Made of Soft Felt-like Fabric,With the Size of 11.5 x 7.5 x 0.6 Inches
【MULTI-FUNCTIONAL OCCASIONS】Mouse Ears Perfect for Theme Party, Presents, Cosplay, Girls Headwear, Party Decorations, Costuming or Whimsical Everyday Wear
Bestseller No. 3
Eisyaa Mouse Ears Bow Headbands, Sequin Minnie Ears Headband Glitter Party Princess Decoration Cosplay Costume (white dot)
【Sequin Mouse Ears Bow Headbands】Sequin Mouse Ears are the must-have items for Disney trip, Mouse Ears theme party. Both ears and bow are fully sequined, it will amuse kids and adults.
【Unique Design and Multiple Choices】Our Unique Design makes the ears bigger than normal then it is more attractive, also there're more than 10 choices for you to choose the favourite to match your dresses and occasions.
【Excellet Material and Handmade Products】The Mouse Ears Headband is made of high flexible plastic headband with width of 1.5mm, it's light and soft that makes it so comfortable on your head and you just forget you're wearing them.
Bestseller No. 4
Beach Towel. Disney resorts are KNOWN for their amazing pools. Make sure the kids have their own beach towel!
Sale
Bestseller No. 1
Bestseller No. 2
Bestseller No. 3
Disney hoodie. If the trip is in early part of the year or late part of the year, it does tend to get a little cold, so have a hoodie inside the park might help!
Bestseller No. 1
Disney Mickey Mouse Classic Pose Pullover Hoodie
Official Disney Merchandise
Disney Mickey and Friends Hoodie; Mickey Mouse Hooded Sweatshirt for Men and Women; Disney Mickey Hoodie; Disney Hoodie; Disney Mickey Sweatshirt; Classic Mickey Mouse Sweatshirt
8.5 oz, Classic fit, Twill-taped neck
Bestseller No. 2
Disney Ladies Mickey Mouse Fashion Shirt Mickey Mouse Hoodie with Foil (Ivory Foil, Small)
✔ FAVORITE CHARACTER: Get your fashion on with a tie dye sweatshirt featuring Mickey Mouse. Each sweatshirt has a colorful print with your favorite Mickey Mouse pose.
✔ MICKEY MOUSE: Mickey's most widely known traits are his wholesomeness and charisma. In contrast to this, Mickey is also rather mischievous; a scrappy, free-spirited rebel with a head full of curiosity, optimism and slight arrogance, Mickey has a habit of finding himself in a wide array of self-inflicted trouble—sometimes comical, sometimes highly consequential. This sweatshirt is great and perfect for that Mickey fan!
✔ OFFICIALLY LICENSED DISNEY APPAREL: Officially licensed apparel and high-quality prints on this Disney Mickey Mouse sweatshirt make it the perfect gift for women everywhere. Whether it be for and achievement, Halloween, Christmas or a birthday.
Bestseller No. 3
Instatax camera (for the older kids).This is a camera for the kids to use while they are traveling so that you have memories from their point of view!
Costumes for the kids. In the parks, kids are always wearing costumes! Let them feel the magic by getting them costumes.
Disney Gift Card. A Disney gift card is always a nice gift!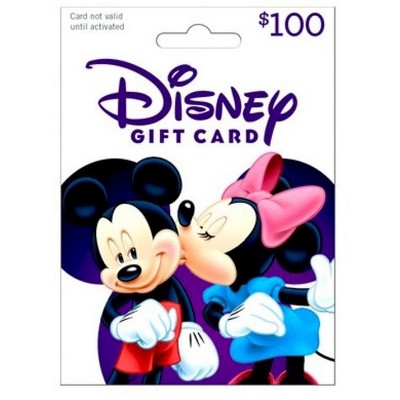 Disney Swimsuit. With a beach towel, there's always a need for a new swimsuit for the trip!
Disney mini-backpack. Your older girls might want to carry stuff, so this is a great way to do that!
Sale
Bestseller No. 1
Sunwel Fashion Cutest Cartoon Toddler Sequin Bow Mouse Ears Bag Mini Travelling School Shoulder Backpack for Teen Little Girl Women (pink)
This Girls Kids Woman Adorable Bow Traveling Small Bag is made of good PU Leather in contrast color bowknot and mouse ears, light weight and durable.
Pls check the size It is a mini bag. H8.6" x W8.3" x D4.3" You can put some small things in it. Please check the Size Chart. Spacious enough to hold your wallets, keys, cell phones, makeups and other small accessories and stuffs.
Beautiful and Adorable Design: Designed with 2 bling bling cartoon animal ears and a bow on the front of the bag, zipper closure, the shoulder straps is adjustable, very convenience to adjust for a suitable length.
Bestseller No. 2
Loungefly Disney Mickey Mouse Mini Backpack
Start your Disney trip today - Get excited today with your favorite character by your side, and let Mickey remind you of the happy moments everywhere you go - then, once you get to the park, stand out with this unique backpack!
Pack aplenty - Zippered front pocket for quick and secure access to a phone or small items, 2 small side pockets, and a spacious main compartment that can easily hold a 10-inch tablet
Front zipper pocket. Adjustable shoulder straps. Top carry handle. Printed Fabric Lining.Comfortable all day - Padded adjustable straps will snugly fit your shoulders whether carrying it to your car, around the city, or all Comfortable all day - Padded adjustable straps will snugly fit your shoulders whether carrying it to your car, around the city, or all day long at your favorite Disney park
Bestseller No. 3
Bestseller No. 4
Loungefly Women's Disney Backpacks, Multicolor, Mini
From Walt Disney's Minnie Mouse, this mini backpack features Minnie's Bow & Ears!
Featuring incredible detail to bring Minnie's Bow & Ears to life, this Loungefly mini backpack is made of vegan leather (polyurethane), has a front zipper compartment, side pockets, and adjustable back straps.
Inside, the backpack continues the theme with unique, coordinating lining. Bring home a piece of Walt Disney's Minnie Mouse today!
Bestseller No. 5
Cute Mini Backpacks, Red Cartoon Bag, Mouse Ears Bowknot Travel Daypack
Size: 10.2×8.3×3.9inch
High-quality Materials: This backpack is mainly made of durable and comfortable canvas, which is water splashing resistant and odorless.
Comfortable: We designed breathable shoulder straps and used high-quality foam pads as the padding for the shoulder straps. When using this backpack, Can provide you with a comfortable carrying system
Sale
Bestseller No. 6
Shop the List Below
Sale
Bestseller No. 1
Bestseller No. 2
Ravensburger World of Disney Eye Found It Board Game for Boys and Girls Ages 4 and Up - A Fun Family Game You'll Want to Play Again and Again
What you get – Disney Eye Found It Game comes with 1 Six-foot Game Board in three sections, 4 Movers, 4 Mover Bases, 1 Spinner, 10 Mouse-Ear Tokens, 30 Search Cards, 1 Sand Timer, and Game Rules Manual.
Clear instructions – easy to learn with a clear instruction manual. Learn to play in less than five minutes!
Develops critical skills – this game helps children practice their focus, memory, object identification, matching skills, and promotes cooperation and teamwork.
Sale
Bestseller No. 3
Sale
Bestseller No. 4
Sale
Bestseller No. 5
Bestseller No. 6
Bestseller No. 7
Styla Hair 2 Pack Mouse Ear Scrunchies for Kids Velvet Hair Bow Scrunchies for Women - Sparkle Sequins Mouse Hair Bands for Pony Tail - Red & Black
VALUE PACK: 2 mouse ears scrunchies in each pack with two colors to choose from. Bow scrunchies for hair in a soft plush black velvet fabric with solid red and red white polka dot sequins glitter bows. Velvet scrunchies for women are great for all hair types.
PREMIUM QUALITY: Sequin hair scrunchies designed with premium soft velvet fabric. Long lasting elastic provides stretch for all day comfortable wear. Red bow scrunchie designed with quality construction for long term wear. Kids hair scrunchies sized at 6" high x 4" wide. Mouse ear sized 2 ¼" wide.
TRENDY & FUN: Mouse ears for women are a fun for any occasion. Velvet scrunchies bow can be worn any time and are perfect for dress up, pictures, vacation, holidays, the amusement park, parties, work, school, dance, Halloween, birthday's, gifts, party favors & more! Velvet hair ties to dress up your ponytail or hair bun any time!
Bestseller No. 8
Bestseller No. 9
Sale
Bestseller No. 10
Funko Disney Happiest Day Game Magic Kingdom Park
Visit exciting attractions, meet cherished characters, and experience magical moments throughout Magic Kingdom Park.
Perfect for families planning a trip to Magic Kingdom Park, or the perfect way to relive the magic!
3D Cinderella Castle that Tinker Bell "flies" over to signal the transformation of the park from day to night.
Pin the image below for more later! If you are thinking about planning a Disney Trip, here are some tips on when you should schedule one!
Disney Vacation with Kids Inspiration
This is a curated list of our all of the best tips and tricks for planning a Disney World or Disney Cruise Line vacation with your family. I share some of my favorite tips and hacks so that you can make the most of your family vacation.
Disney Hotel Reviews
Disney World Tips
Disney Cruises