Affordable grain sack pillows are the latest trend if you are looking for farmhouse and cottage style vibe. You just need to know where to look!
I have an obsession with grain sack pillows. I have no idea where this came from. It might have been when I started watching Fixer Upper and fell in love with that look! However, authentic grain sack pillows can be pretty pricey.
As you know, I'm always on the lookout for affordable deals on home decor, so I found some of my favorite sources for grain sack pillows and am going to share with you some of my favorites!
Related Post: Grain Sack Pillows for Fall & Autumn
Before I share with you these sources for grain sack pillows, I just want to let you know that these may not all be authentic, true grain sack pillows. These are amazing grain sack pillow copycats, which, no one would be the wiser.
So if you are searching for the vintage, feedback, french style, drop cloth grain sack pillow look without the price of a vintage piece, this list is for you!
Best Sources for Affordable Grain Sack Pillows Under $25
1. Amazon: Obviously, with 2 day shipping, Amazon is a big win for people who love the convenience and speed of delivery. They have an awesome collection of grain sack pillows for every price range, especially if you are looking for those under $25!
2. Etsy: The selection on Etsy is ENDLESS and there are a ton of styles and you can get them custom made to what you want them to say!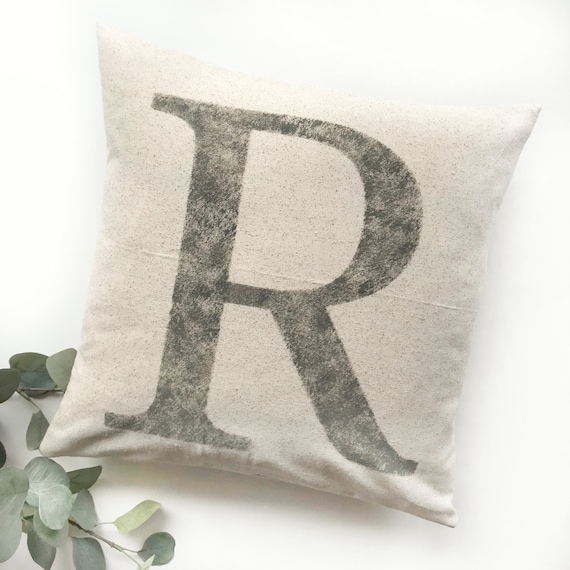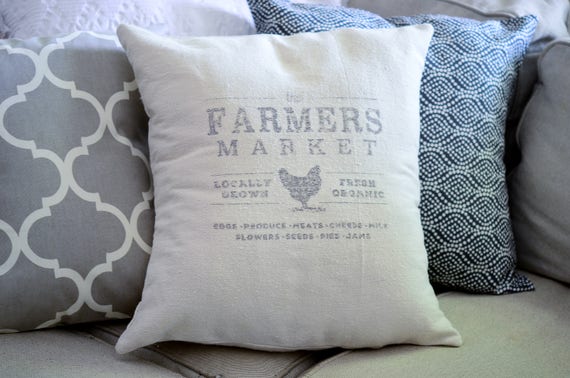 3. Walmart: Yes, people. Walmart has grain sack pillows at amazing low prices!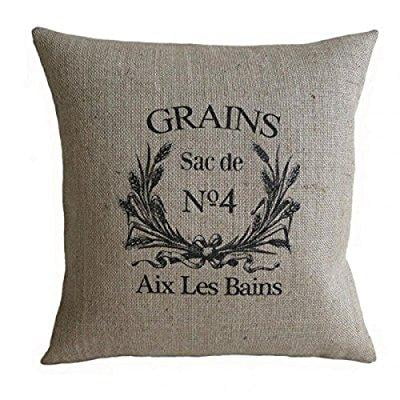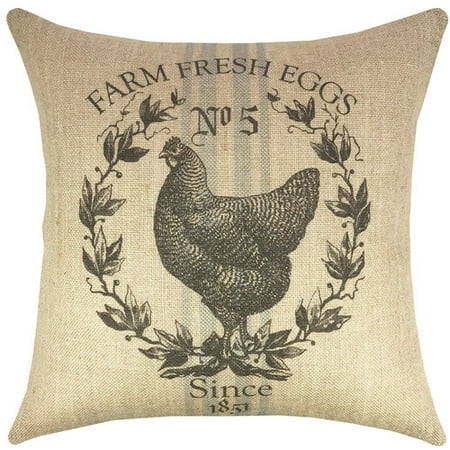 4. Hayneedle: Hayneedle was suprising to me as a good source for throw pillows under $25! They have a small, but mighty selection of them.
Related Post: Farmhouse Style Decorating with Farmhouse Pitcher Vases
Those are my favorite sources for grain sack pillows! Here are a few others that I thought you might like as well. I'm hoping to add a few of these gorgeous throw pillows to my collection soon. If you are wanting a true authentic grain sack pillow, check out my other post here!

More Pillow Inspiration